Mosquito Control in Burlington
Mosquitoes are well-known for their itchy bites, but they're also a danger to you and your loved ones. These insects carry diseases like dengue, encephalitis, and malaria. Instead of relying on ineffective store-bought sprays, trust our mosquito control in Burlington. We'll dramatically reduce the number of mosquitoes in your yard, letting you safely enjoy your time outside.
When you choose our mosquito control in Burlington, we will:
Search your property for mosquito hiding places, like tall grass.

Give you results using products that are safe for your family and pets.

Create a protective barrier around your property that lasts for 30 days.

Schedule monthly visits for long-term relief.

Keep you informed throughout treatment and answer any questions.
Trust the Locals for Unbeatable Relief
As North Carolina locals ourselves, we know how relentless the mosquitoes here are. That's why we're dedicated to bringing you safe, reliable relief! We start treatments before mosquitoes are out in full swing, with appointments from April to September. Our experts work quickly and carefully to help you make the most of summer instead of letting mosquitoes keep you cooped up indoors.
Image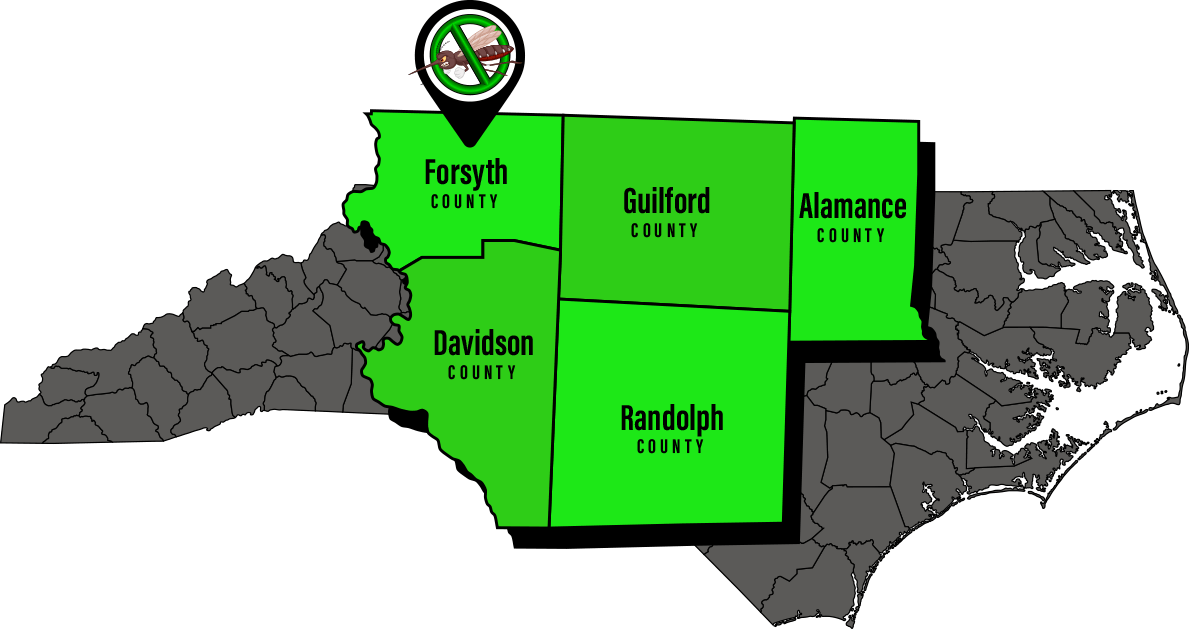 Flea & Tick Control in Burlington
If you leave near a tree line or tall grass, you're likely familiar with fleas and ticks. Those chances skyrocket if you have a pet, regardless of if they love the outdoors or hate it. Fleas and ticks can wait in your yard for months, waiting for the opportunity to burrow into your dog's fur or grab onto your pants. Don't give them the chance! Our flea and tick control uses top-of-the-line products to keep pests off your property.
When you partner with NoMosquitoes.com, our Burlington exterminators will:
Design a custom plan based on your home and family's unique needs.

Complete yard treatments, interior treatments, or a combination of the two.

Install tick boxes as needed to stop wildlife from carrying pests around.

Schedule ongoing treatments to give you the peace of mind you deserve.
See Results with Family-Friendly Products
You shouldn't have to choose between safe treatments and effective treatments. With our mosquito and flea control in Burlington, you don't have to! We use products that we're comfortable using around our own families—they're safe for people, pets, and the environment. We even avoid spraying flowers, vegetable gardens, and areas near wildlife to ensure we're only targeting pesky pests!