Mosquito Control in Winston-Salem
Mosquitoes thrive in hot and humid weather, making North Carolina a perfect home for them. Unfortunately, it's not as great for the rest of us when mosquitoes make it impossible to go outside. If you're tired of ineffective bug sprays or citronella candles, trust NoMosquitoes.com. We offer mosquito control in Winston-Salem that gives you year-long relief.
When you partner with us for mosquito control, we will:
Complete an inspection to find mosquito breeding areas and hiding places.

Use worry-free products that are safe for your entire family.

Noticeably reduce the number of mosquitoes in your backyard.

Keep you protected with 30-day treatments and recurring visits.

Give you expert tips to prevent mosquitoes in your yard.
We Target Mosquitoes, Not Pollinators
Mosquitoes and pollinators share a lot of the same spaces, so we have to be careful where we spray. To protect pollinators like bees and other beneficial wildlife, we avoid spraying flowering plants, vegetables, and habitats. This doesn't affect your results, but it does help keep surrounding ecosystems safe.
Image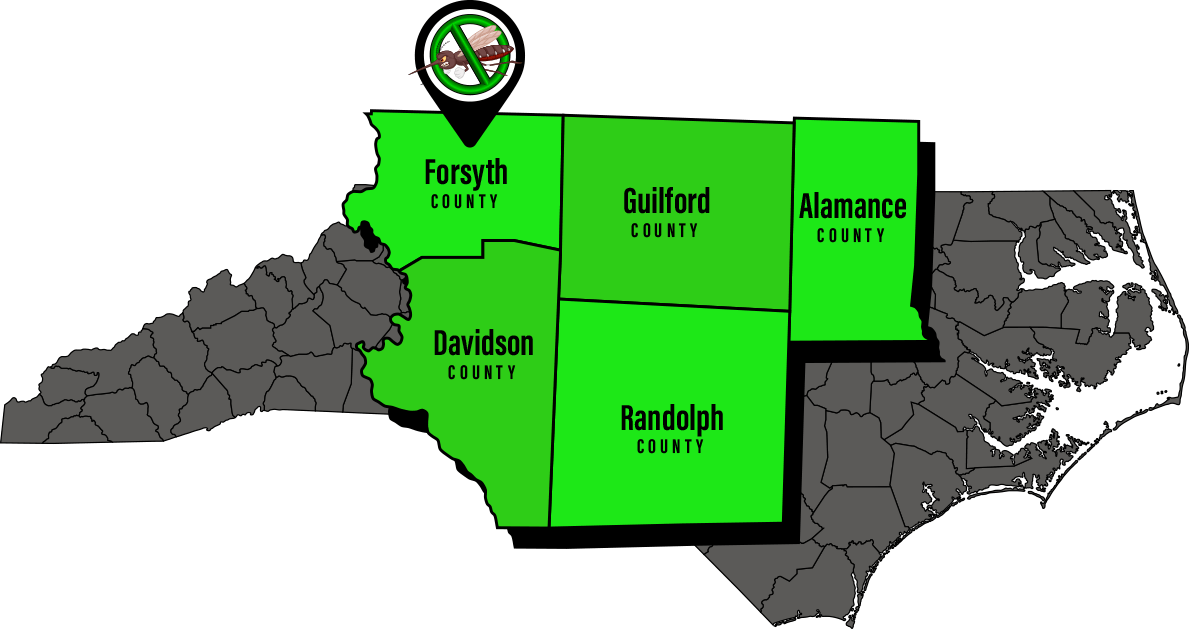 Flea & Tick Control in Winston-Salem
Fleas and ticks are common pests that are excellent at hiding, so they often go unnoticed until they start biting. Their bites are annoying, but they can also put you at risk for illnesses like Rocky Mountain spotted fever, tapeworms, and Lyme disease. If you want to safely enjoy your time outside, trust our flea and tick control in Winston-Salem. We'll eliminate unwanted pests while stopping them from coming back to protect your entire family, including your furry friends!
Our flea and tick control includes:
An inspection to find potential harborage areas.

Interior treatments if pests have hitchhiked inside.

Yard treatments to create a protective barrier.

Special boxes to treat wildlife for ticks.

Recurring treatments to keep you protected.
Trust Our Family-Friendly Treatments
Sharing your space with mosquitoes is stressful, but eliminating them doesn't have to be. With family-friendly treatments, our mosquito control in Winston-Salem makes things easy. All you have to do is let the treatment dry, then your yard is safe for kids and pets to run around in. We would never use any products that we wouldn't use in our own yards, that's our promise to you.